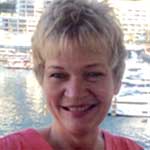 Hi, I am Jo Patton, Director of Operations for IITAP and Gentle Path Press. Are you interested in publishing your book with Gentle Path Press? Gentle Path Press is looking for authors who have experience with addiction and/or trauma from either a patient or therapist point of view. Specifically, we are seeking books that focus on sex addiction, chemical dependency, alcoholism, co-addiction, partner trauma, gaming addiction, LBGTQIA2+ Advocacy,  and PTSD. Send me a copy for review. We are always looking for new authors.
Please submit the following for consideration:
A one-page overview of the book explaining the subject and why it is important.
A table of contents with a paragraph about each chapter.
One sample chapter.
A specific description of who will buy the book and why they will want/ need it.
A brief description of what makes you an expert on this subject.
A listing of competing titles and an explanation of how your book would be different from and better than the other books on the same topic.
Projected word count and number of illustrations, if any.
A listing of any special markets your book would be of interest to besides traditional bookstores: other businesses, groups, clubs, workshops, or organizations.
Proposals should be submitted to the Submissions Department and can be either mailed or e-mailed. If you mail materials, please include a self-addressed stamped envelope:
Gentle Path Press
Attn: Submissions
P.O. Box 2112
Carefree, AZ 85377
E-mail: Submission Request
No phone calls, please.
Please allow about 120 days for review.